Documentaries are a great way to captivate your audience. There have been some really good documentaries in the past few years that you should take the time to watch.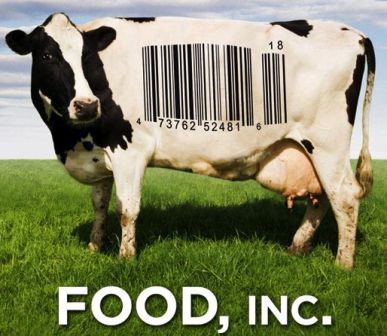 In only the past few decades, the food industry has gone from small, local farms, to big business where seemingly costs outweigh side effects, leading to the mentality that if it's cheap it's good. Nominated for an Academy Award for Best Documentary Feature in 2009, Food Inc. is not afraid to tell the whole story. They go after some big names in the food industry, detailing how a lot of our food is processed, by looking at the production of meat, grains and vegetables. The film highlights the serious economic and legal power that some of the major food companies hold in this country. Additionally, the film tackles another important issue, the at-times inhumane treatment of workers in some of these plants. In the end, it's clear that the filmmakers are arguing for more transparency and calls for consumers to seriously be aware of what they are eating, which means actually reading labels!
At the end of The Garden, you will feel like you were just punched in the stomach. This documentary follows the story of the South Central Urban Farm and Community Garden in Los Angeles, California which at the time was considered to be one of the largest urban farms in the country (over 14 acres!). Over 350 families came to use the land to grow crops which they could then feed their families - many of which were low-income households. Without giving too much away, this film should hopefully ignite some passion inside of you. On a side note, this film was also nominated for an Academy Award for Best Documentary Feature in 2008.
Goofy animations aside, this serious documentary explains how vital dirt is to our world. Many people forget that dirt is actually alive, and without it, our food cannot grow. Narrated by Jamie Lee Curtis, this film interviews some world renowned changemakers, including Dr. Vandana Shiva, Sebastiao and Lelia Salgado, Pierre Rabhi, Majora Carter, and Wangari Maathai. With these interviews and more, you'll definitely enjoy the positive message that Dirt! The Movie delivers!
Special Note: The CT Community Gardening Association will be holding a free film screening of Dirt! The Movie on February 12, 2011 at the Berlin Peck Public Library in Berlin, CT from 12:00pm – 3:00pm.
Here are some others... "Food Stamped", "A Delicate Balance", and "Food Fight".
Have you seen any of these? What was your impression? What else is missing from this list?